Hi, I am Alexis, a French based art director specialized in e-commerce, graphic and interaction design. Working in the digital industry since +9 years. Currently Lead Art Director at Colorz, I have also collaborated with Les Poupées Russes, Castor & Pollux, Broca & Wernicke.
Clients
Casey Casey · Chaumet · Decathlon · Guerlain · Girard Perregaux · Hello Bank · Hermès · Le Site de la Sneaker · Lou Yetu · JOTT · Orange · Petite Friture · Poilâne · Shiseido · Starcow
Chaumet
Art direction
·
Identity
·
UI
·
UX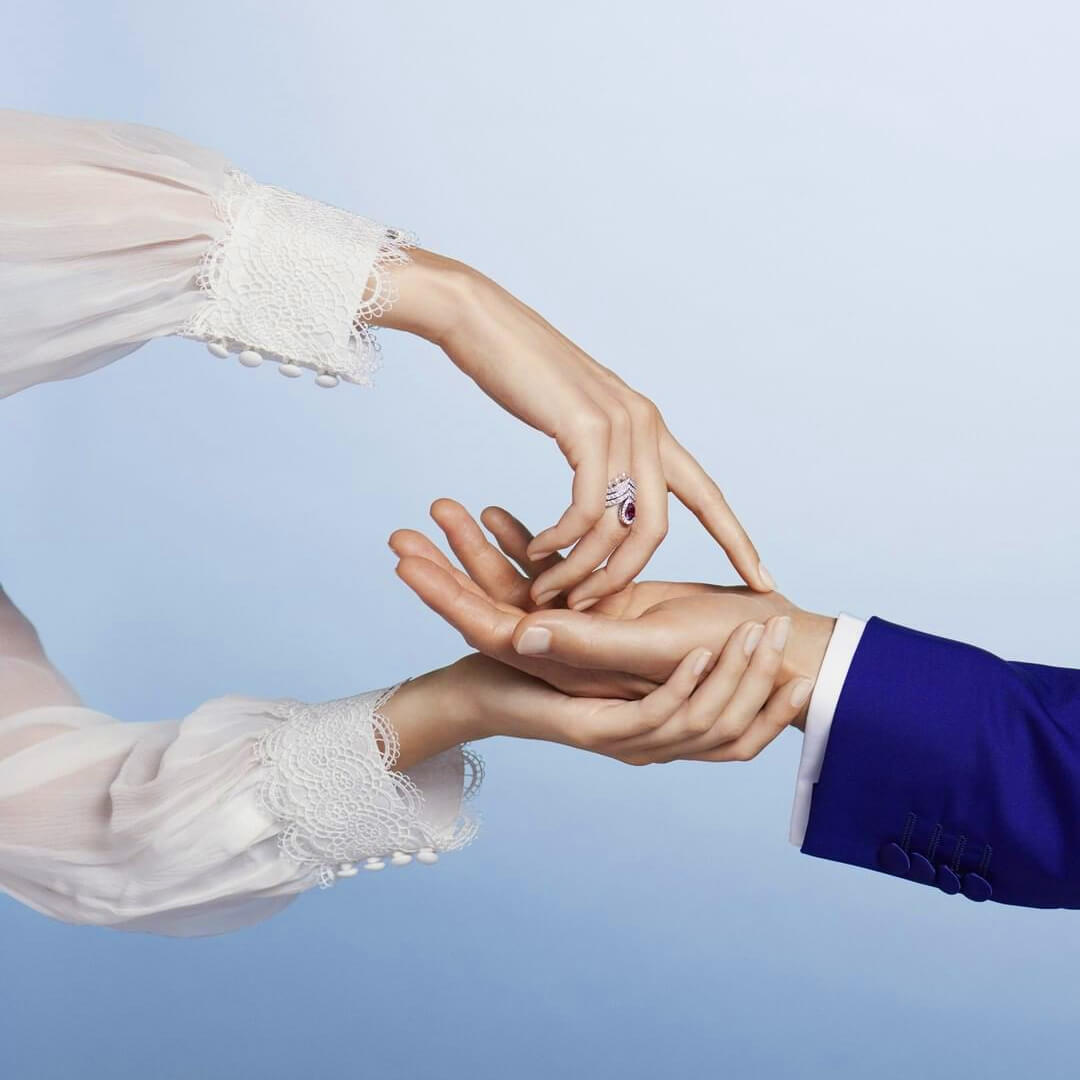 Create a unique and personalized experience, dedicated to engagement rings based on the flagship models of the House of Chaumet. Customization of the size, caratage or purity of diamonds, but also the precious metal on which they will be set. Crown your Love is a mobile first application designed for users as well as sellers to offer the same shopping experience directly in the store, on tablets.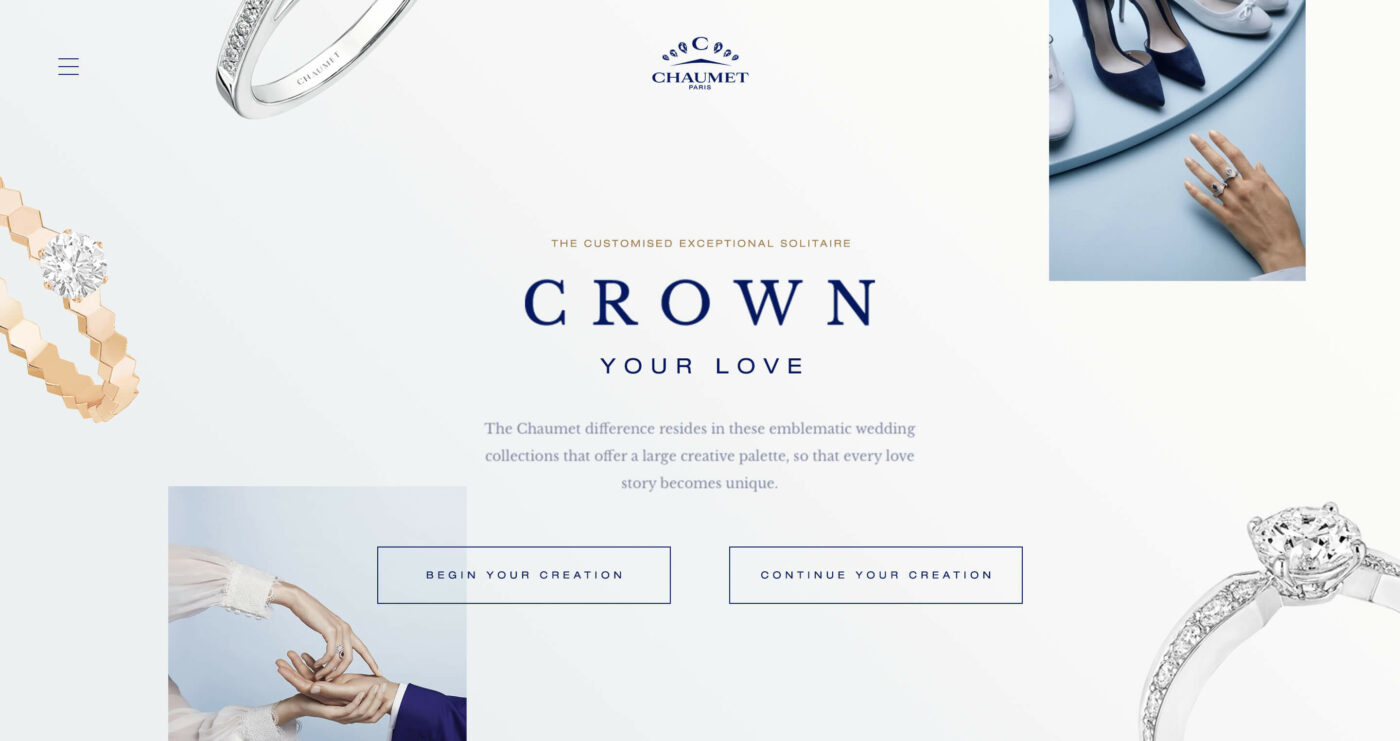 User exploration
First step was the first user experience research and graphic exploration for respond to a call to tender and fulfill to all Chaumet's first requirements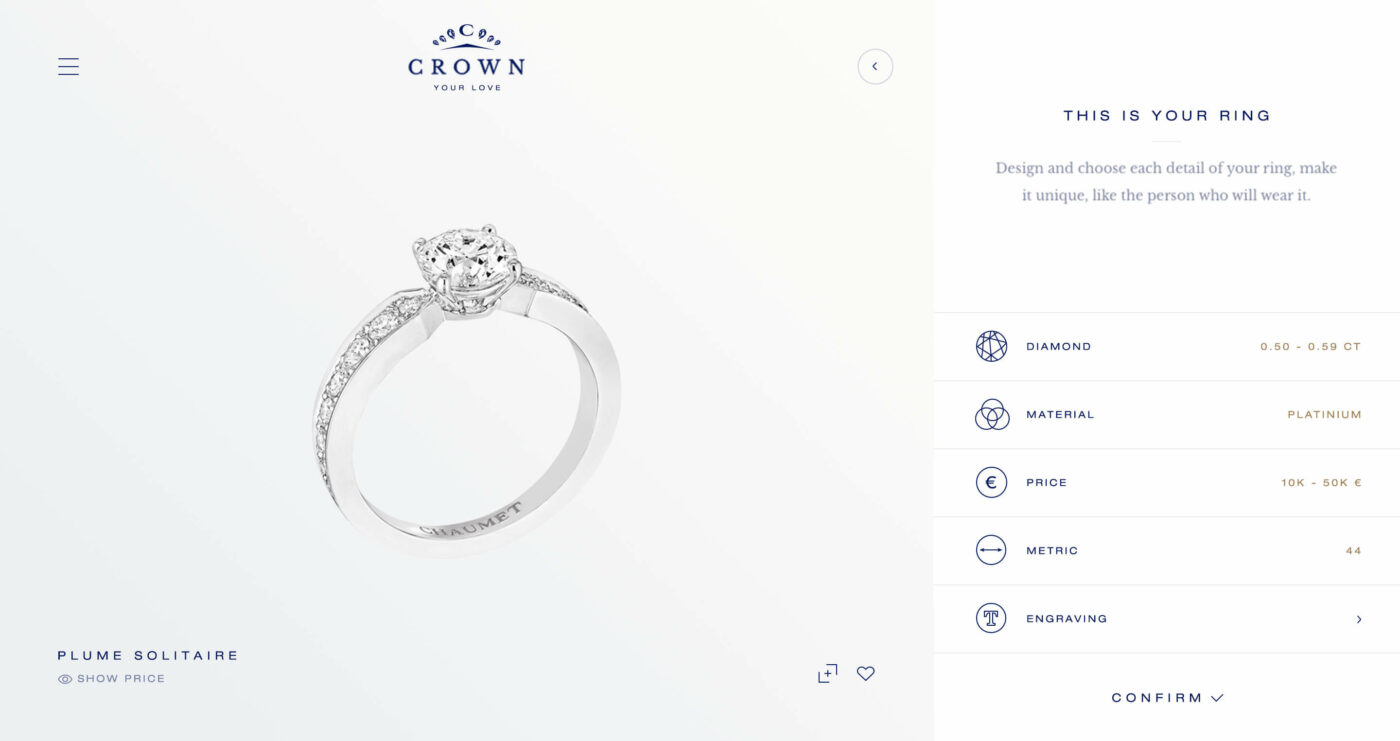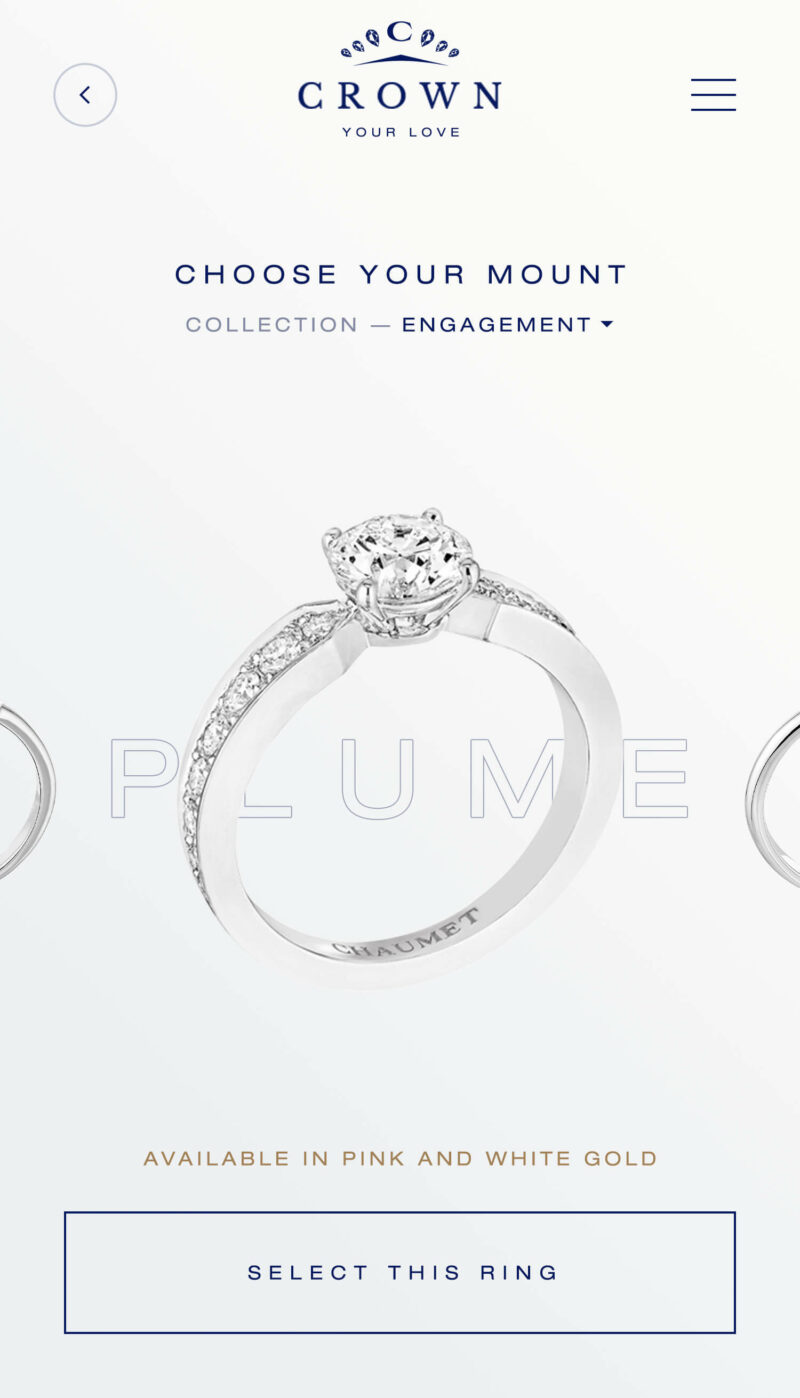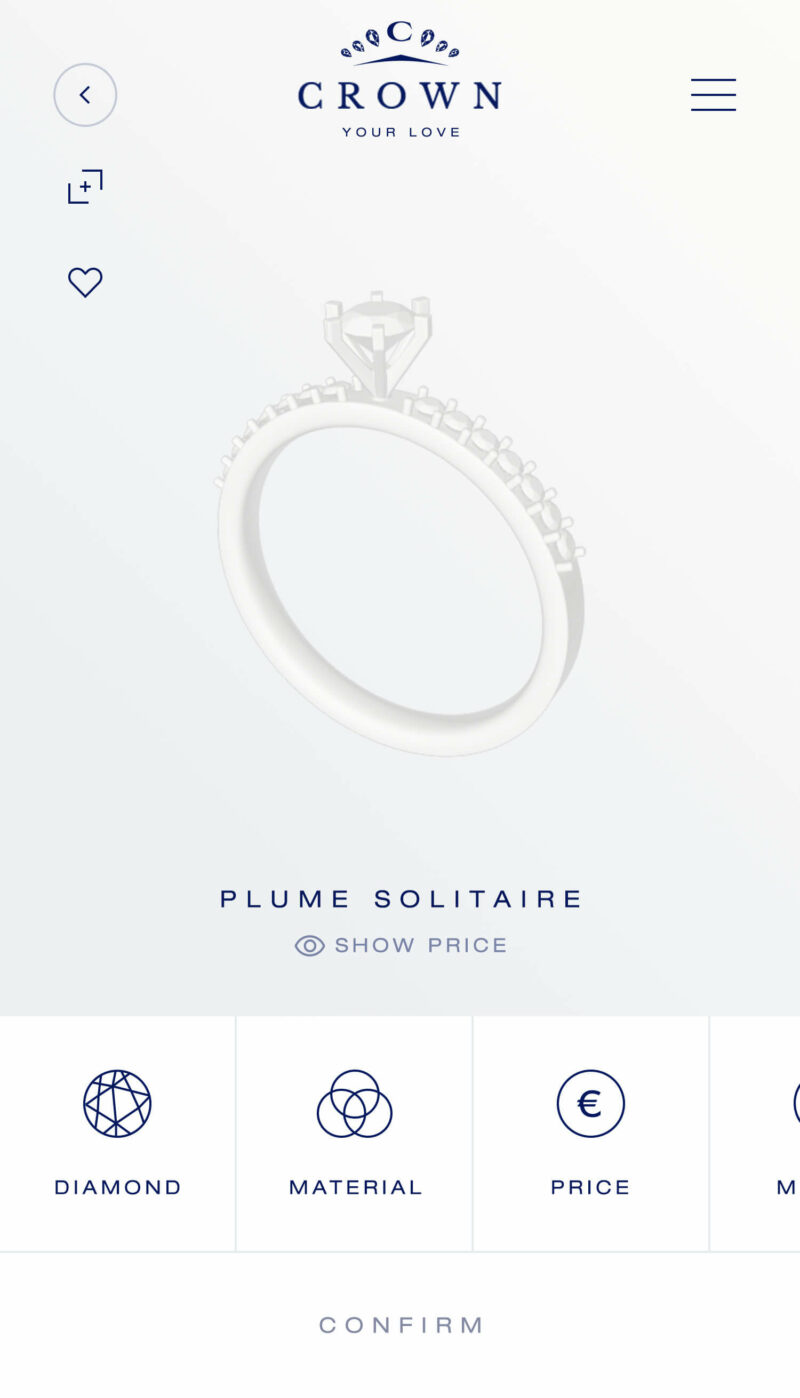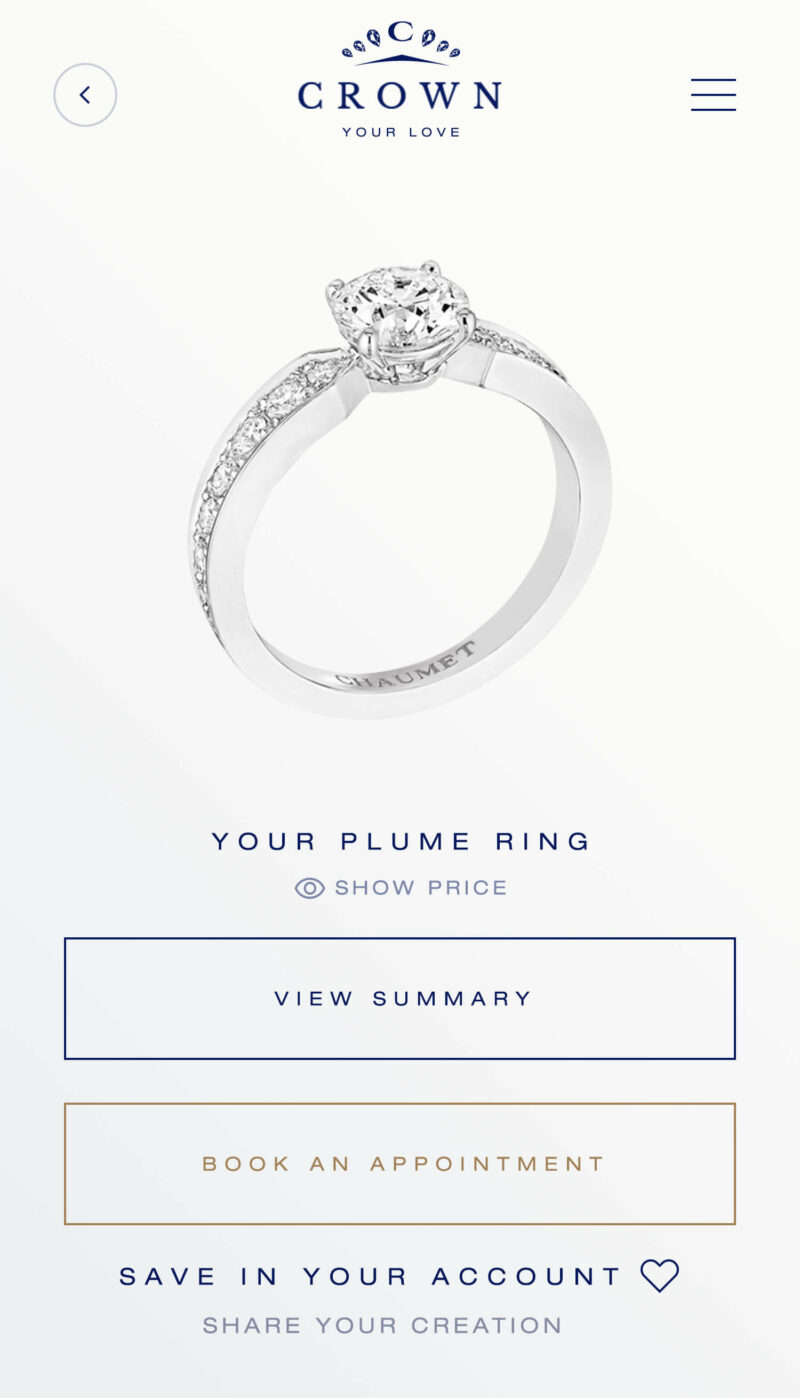 Creative process
After the first proposal, the all process was reworked with true sales assistant from the House. At last a focus group confirmed the UX before beginning the firsts steps of the graphic design part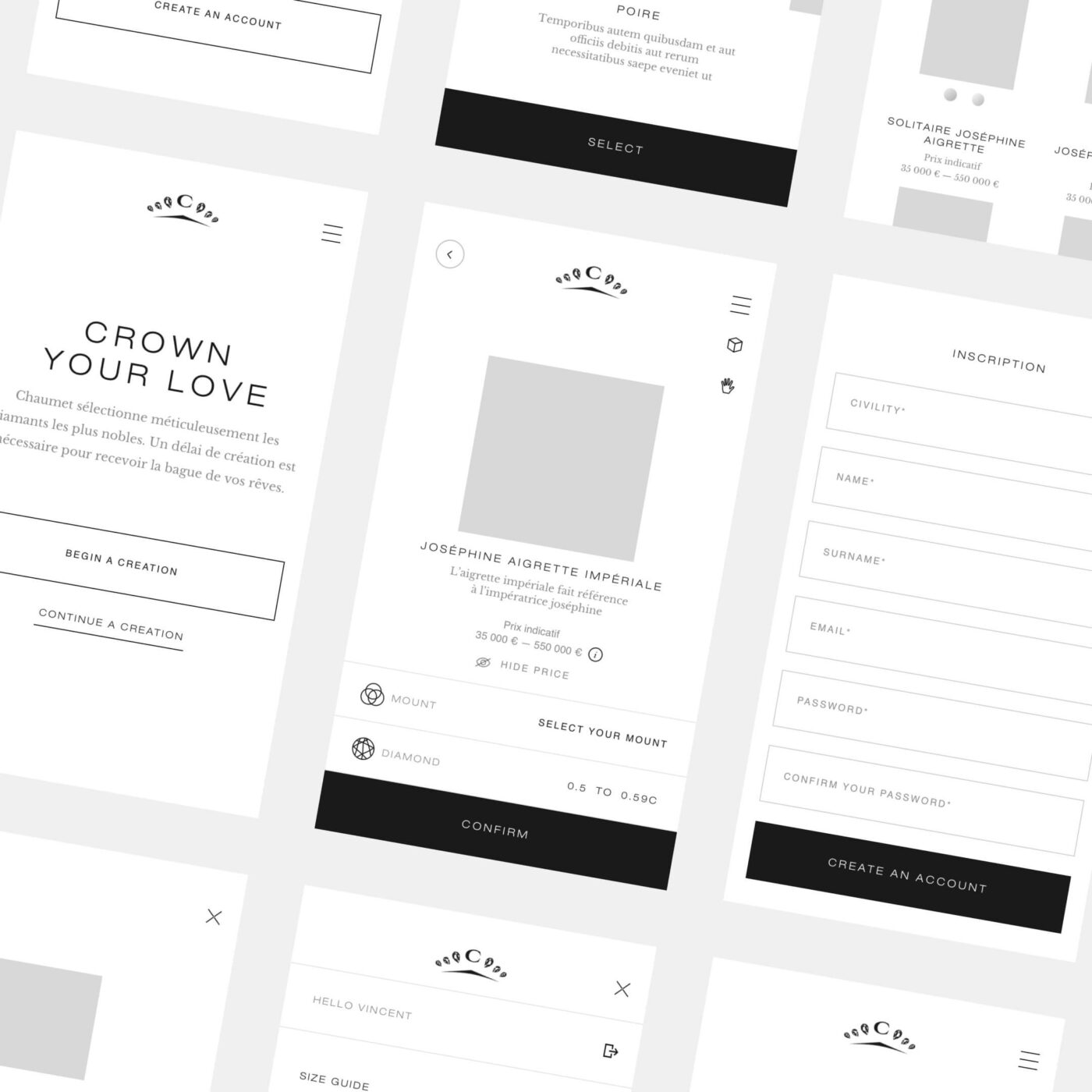 Retrace 240 years of Chaumet's history. Through an experiential page designed in the form of a timeline, the page of key dates of the Chaumet website, traces the entire history of the House and allows the user to navigate between the different eras of the brand since its creation.